The New Pearl Habour
To the book
Jonathan Schell
Unconquerable World - Power, Nonviolence and the Will of the People
Review by
Richard Falk

Robert S. McNamara
& James G. Blight
Wilson's Ghost
Reviewed by TFF director Jan Oberg

Robert S. McNamara, James G. Blight, Robert K. Brigham, Biersteker
Argument Without End: In Search of Answers to the Vietnam Tragedy


Sven Lindqvist
A History of Bombing

Sven Lindqvist
Exterminate all
the brutes

Robert McNamara and
Brian Vandemark
In Retrospect: The Tragedy and Lessons of Vietnam

Michel Chossudovsky
The Globalisation of Poverty and the New World Order

Robert Baer
See No Evil
Virgil Hawkins
The Silence of the Security Council in the 1990s

Richard Falk
The Great Terror War

Daniel Ellsberg
Secrets: A Memoir of Vietnam and the Pentagon Papers
Review by TFF Friend
Al Burke


Chalmers Johnson
"Blowback."
Written in 2000 but is a marvellous explanation of why September 11 happened...


Jonathan Power
"Like Water on Stone - The Story of Amnesty International"

William Blum
Rogue State. A Guide
to the World's Only Superpower


Zelim Skurbaty
As If People Mattered: Critical Appraisal of 'People' and 'Minorities' from the Human Right Perspective and Beyond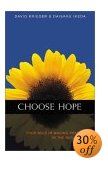 Daisaku Ikeda, David Krieger
Choose Hope. Your Role in Waging Peace in the Nuclear Age
Review by
Frank K. Kelly

Francis A. Boyle's
The Criminality of
Nuclear Deterrence
This book is a "must read" for the burgeoning anti-nuclear and peace movements, church groups, and lawyers defending anti-nuclear resisters.
This book is likely to be one of the most authoritative books addressing the urgent issue of the renewed global nuclear arms race.


Nuclear weapons
proliferate.
The risk of nuclear
war has increased...

Dietrich Fischer,
Wilhelm Nolte
and Jan Oberg.
"Winning Peace.
Strategies and Ethics for a
Nuclear-Free World"
On a new way of thinking about human security and defence. Relevant today although published in 1989.


Christopher Hitchens
The Trail of Henry Kissinger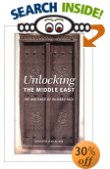 Richard Falk
Unlocking the Middle East

Stanley Cohen
States of Denial: Knowing About Atrocities and Suffering
Review by TFF Associate
Brian Martin

Michael Howard
The Invention of Peace
Reflections on War and Intenational Order
Review by TFF Associate
Jonathan Power

Chris Hedges
War is the Force That Gives Us Meaning.
Review by TFF Associate
Jonathan Power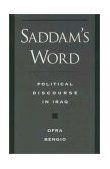 Ofra Bengio
Saddam's Word
Political Discourse in Iraq
Mentioned by Jan Oberg

Johan Galtung, Carl G. Jacobsen and Kai Frithjof Brand-Jacobsen.
"Searching for Peace: The Road to TRANSCEND"
This updated and extensively revised (2002) edition is one of the first books to bridge the gap between peace and conflict studies, world order and globalisation. Based on 45 years of experience and deals with 45 conflicts

Arun Gandhi & Lord
Richard Attenborough.
Kasturba: A Life
Review by Sara E. Ellis

NORDISKA BÖCKER
Sök våra rekommenderade böcker på nordiska språk här: