• Network of more than 100 Associates - some of the best scholars, thinkers, activists and opinion-leaders of our time. Many of them have pioneered work that later became widely accepted fields: peace research, field-applied conflict-mitigation, humiliation studies, reconciliation research, multi-disciplinary academic+ work, nonviolence, alternative defence...
• Many analyses in academic journals and some 50 TFF books and reports.
• The founders have contributed to some 40 internationally recognised books beyond TFF's own publications.
• Ever more partners worldwide - NGOs, institutes, Internet sites, etc.
• Early contributions to the development of alternative military and civilian defence, among them "Winning Peace" by Associates Fischer, Nolte and Oberg.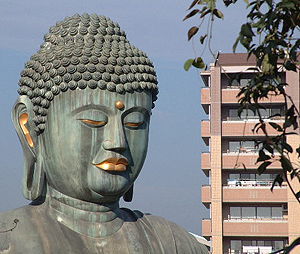 Respect for non-Western values
• Dialogue research in the 1980s before the end of the Cold War with American, Russian and Scandinavian scholars on economy, ecology and ethics.
• More than 1000 newspaper articles, book chapters and media interviews, including CNN, Radio Netherlands, Kyodo.
Having created TNN, The TFF News Navigator - the largest collection of both mainstream and alternative media on the Internet.
• One of the founders has given some 1200 public lectures and interviews around the world - TFF's 100 Associates reach many thousands a year.
• Getting on the ground early and doing conflict diagnosis, prognosis and therapy. TFF was among the first to apply peace research in conflict zones and not just at a safe distance in research institutes.
• Long-range view of conflict formations and not just single spots at a time.
• Having kept peace research alive and kicking in Lund while Lund University closed down LUPRI, the Lund University Peace Research Institute (1963-1989) and the Danish government closed down COPRI, the Copenhagen Peace Research Institute (1985-2004). Yet other Nordic peace institutes became highly institutionalized and well-funded but lost the original altenativist and nonviolent thrust.

As time goes by
• Conflict-mitigation in ex-Yugoslavia since 1991, some 80 missions, 25 reports and books, the first being "After Yugoslavia, What?" from 1991.
• Mediation between Serbs and Albanians about Kosovo, the only sustained dialogue and an alternative peace plan - years before the bombing of Yugoslavia when peace was still a possibility.
• We wrote "Preventing War in Kosovo" already in 1992 and in 1996 presented a model for a negotiated solution, highly appreciated by the UN which, unfortunately, could not act at the time.
• Conflict analysis in Georgia, including Abkhasia and South Ossetia in the early 1990s.
• Alternative peace plans for the Balkans based on more than 3000 interviews.
• Contribution to the United Nations 50th Anniversary Volume. It was edited by TFF Associate Jonathan Power, a columnist with the International Herald Tribune and 50 other dailies around the world. We publish him every week since 1997.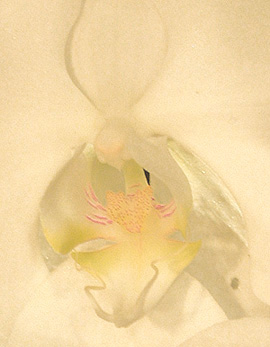 Nature's beauty
• Participation in several UN-related projects and co-operation with various peace-keeping missions. We have worked consistently for the fine UN norm of "peace by peaceful means."
• The Learning Conflict program - teaching peace, conflict-understanding and reconciliation. Given all over the Balkans, in Palestine, various places in Europe, universities and to the general public.
• Training programs with the UN in Croatia and with the Council of Europe.
• Reconciliation seminars with Croat and Serb youth, media people, young leaders.
• Educational efforts - hundreds of lectures, training seminars, courses, visiting chairs, academic and public education, based on solid knowledge, theoretical as well as from the field.
• A plan for peace education and reconciliation training for Burundi's Ministry of Education and NGOs.
• Making conflict-analysis and -mitigation in Iraq a priority when few others dared - see Iraq Forum and books and articles about alternatives to the war.
• Tasked by the UNHCR to produce a comprehensive conflict risk-assessment for Macedonia.
• The launch of our first homepage already in 1997 with the present one launched in 2006. It is one of the largest in the field with an average of 3000+ visits per day - or over 1 million a year. Site philosophy.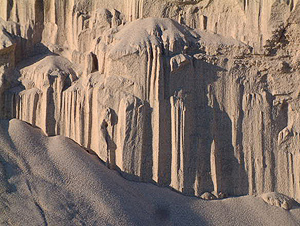 Sand castles in the sand
• Our free e-mail service to about 20.000 direct recipients, reaching de facto 2-3 times more in 75 countries with Associate articles, PeaceBrowser and PeaceTips.
• Working also in the local community in Sweden, seeking to smoothen the integration of asylum-seekers and others coming from war-torn regions. See the project in Eslöv and Malmö, Sweden.
• Working with 12 civil society organisations in Burundi to empower, educate and train citizens in reconciliation and non-violent conflict-resolution as part of the country's peace process. Burundi Forum.
• Having Paul McCartney - Sir Paul - as Honorary TFF Friend.
• What people say about us - and what they have said in the 1990s
• Having recently begun to work with conflict-resolution and reconciliation in Greenland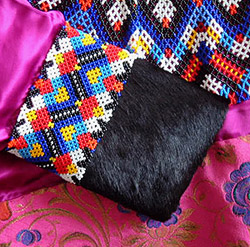 Greenland - national costume, identity & pride
• Scholarly based + field-work + education + policy-oriented + activism.
• Never only anti-violence - always pro-peace.
• Small, flexible, networking, broad scope.
• Multi-cultural, gender- and age-balanced.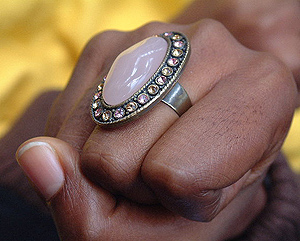 Women's empowerment
• Producing facts + criticism + constructive proposals - never only one of them.
• Remaining independent of commercial, party political, religious interests and every other special interest.
• Genuinely Non-governmental while many NGOs have become Near-governmental .
• All-volunteer - no one is employed or paid.
• Consistent long-term commitment to peace and to citizens in selected conflict zones.
• True to certain values, persistent in pursuing and stating them.
• High productivity throughout the network.
• People-financed. All achieved on an annual budget of about Euro 25.000 or US$ 30.000.
• Motivated by what we believe is important - seeking nothing but what we see as the truth.
• Largely critical of mainstream and, thus, politically incorrect to some extent.
• Unconditionally supportive of the UN norm of peace by peaceful means.
• More info in TFF Brochure.

Simplicity & order - soothing for the eye
• Reconciliation and forgiveness
Hammerich, Hårleman, Lindner, Oberg
Supporting reconciliation and forgiveness
This is the full version of our overarching research effort which we developed during the year 2000.
• Iraq - early fact-finding, later mitigation, nonviolence and reconciliation
"The Transnational Foundation for
Peace and Future Research in Sweden"
It was made in Baghdad for us
• Burundi
"Solidifying Peace in Burundi"
An integrated project with 13 Burundian NGOs in the TFF Amahoro (Peace) Coalition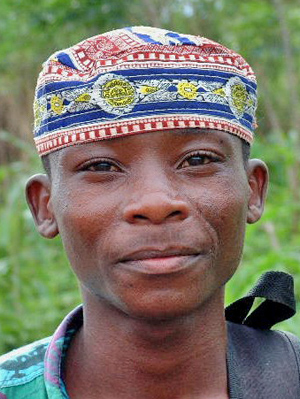 Student in Burundi
• Nonviolence, Gandhi and India
Jan Oberg's ten-article travelogue with photos
• European Union conflict handling
• Sweden - Integration Project
A project by founder Christina Spännar on how to improve the integration of refugees and other immigrants in a small municipality in Southern Sweden - the global in the local...
• Annual reports
• Everything else about TFF
Download the TFF Flyer, print it out and give it to a friend
Photos
• All photos by Jan Oberg © Oberg,TFF 2005
See Oberg's photo galleries here
1. This page marks our 20th Anniversary. In substantial terms, we show you what we have done, what we do and, thus, where we are heading.
Other organisations make printed anthologies or anniversary books. That's not our philosophy. And we don't spend TFF Friends' donations on celebrating ourselves.
2. If you want an introductory course to peace studies, world order and conflict transformation - select your main texts among the materials in the right-hand column and use the rest of this site as your library. TFF Associates have covered the Middle East, Korea, Africa and other international affairs over these 20 years. Just use the search engine on the front page.
This is our gift to you. TFF is your peace education site. Our way of celebrating TFF's 20th Anniversary.
You are invited to reward TFF and its Associates around the world by supporting our ongoing peace work here.
TFF Associates provided think pieces and essential perspectives - and made predictions that stood the test of time

• On why the post-Cold War period could become a great disappointment
TFF Statement 1989
Leaving the Cold War Behind - How the West can co-operate and build peace with the Soviets
Jan Oberg 1990
Coping with the loss of a close enemy. Perestroika as a challenge to the West
Jan Oberg 1991
Alternatives to world disorder in the 1990s - Sustainability, Nonviolence, Global Ethics...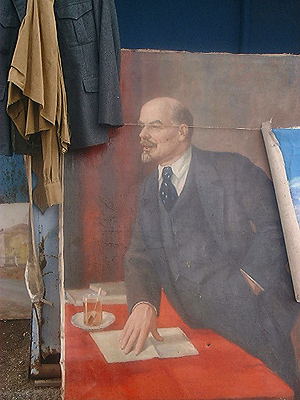 End of the the Cold War - Moscow Market
• On September 11 and terrorism
Chaiwat Satha-Anand 1999
International terrorism and the logic of terror
Jonathan Power 2001
Is it possible for America to say 'Sorry'?
Jonathan Power 2001
For the arrogance of power, the US now pays a terrible price
Jonathan Power 2002
Poverty could breed more Bin Ladens
Daisaku Ikeda 2001
A spiritual response to September 11
Robert Jay Lifton 2001
Giving meaning to survival
Johan Galtung 2002
September 11, 2001 - Diagnosis, Prognosis, Therapy
Scilla Elworthy 2005
TFF PressInfo 227
Tackling terrorism is women's work
• On the revival nonviolent politics and Gandhi
Richard Falk 1998
Gandhi and the revival of non-violent policies in the late 20th century
Ashis Nandy 2001
Gandhi after Gandhi - the fate of dissent in our times
Tom Weber 2001
Gandhi's Salt March as living sermon
Glenn D. Paige 2002
Nonviolent Shanti Sena as an Alternative to Terrorist and Anti-Terrorist Killing and War
Riane Eisler 2004
Revisioning the economic rules: Empowering women and changing the world
Richard Falk 2004
A new Gandhian movement?
Chaiwat Satha-Anand 2005
TFF PressInfo 226
Remembering the nonviolent September 11
Jonathan Power 2005
Waging peace in 2006 - nonviolence is spreading

Salty feet, Dharasana Salt Works, Dandi, India
• On nuclearism and nuclear abolition
David Krieger 1999
A 12-Step Program to end the nuclear addiction
David Krieger 2002
Nuclear terrorism and U.S. nuclear policy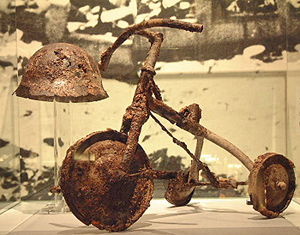 Destruction, cruelty, human folly
Richard Falk & David Krieger 2002
TFF PressInfo 146
Taming the nuclear monster
Jan Oberg 2002
Can we learn to live without the bomb?
David Krieger 2003
Ten myths about nuclear weapons
Jonathan Power 2003
Can we avoid an Iranian bomb?
Gunnar Westberg 2005
A terrorist attack with nuclear weapons could be worse than Hiroshima
• On Ex-Yugoslavia and the international community
Cullberg, Schierup, Sommelius & Oberg 1991
After Yugoslavia - What?
Cullberg, Schierup, Sommelius & Oberg 1992
Preventing war in Kosovo
Kerstin Schultz 1994
Build peace from the ground up - about people and the UN in a war zone in Croatia
TFF conflict mitigation team 1996
UNTANS - Conflict-Mitigation for Kosovo. A UN Temporary Authority for a Negotiated Settlement
Biljana Vankovska 1999
Macedonia after the Kosovo war
Jan Oberg 1999
Preventing Peace. Sixty examples of conflct mismanagement in former Yugoslavia since 1991
Biljana Vankovska 2001
The Macedonian agreement - restoring NATO and EU credibility rather than making peace
TFF Associates
Kosovo 1991-2006 - selected works
Jan Oberg 2003
Macedonia 2002-2003 - War, Peace or Something Else?
Håkan Wiberg
Former Yugoslavia in 1990 - Why it had a bad prognosis
Aleksandar Mitic & Jan Oberg 2005
TFF PressInfo 228
Kosovo - many options but independence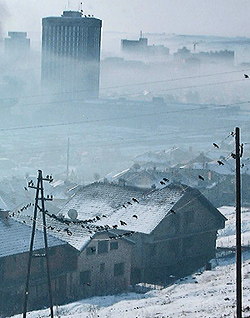 Fog over Kosovo
• On the European Union's peace deficit
Jonathan Power 1997
Time to take Turkey into Europe
Per Gahrton 1999
A European Civil Peace Corps
Christian Hårleman & Jan Oberg 2001
TFF PressInfo 112
Peaceful Europe - Something different
Jan Oberg 2005
TFF PressInfo 231
Is the European Union pro-peace?
Erni & Ola Friholt
We want a Constitution for the 21st century - not the 20th!
• On Burundi
Jan Oberg 2004
TFF PressInfo 193
Give Burundi's peace a chance!
Chantal Mutamuriza, Adolphe Sururu & Jan Oberg 2005
TFF PressInfo 220
Peace aid to post-war zones - the case of Burundi
The TFF Amahoro Coalition with 12 Burundian NGOs 2005
The "Amahoro" (Peace) Coalition Open Center in Burundi - an idea paper with an appeal
• On reforming the United Nations and its peace-building
TFF Statement 1991
A United Nations of the Future
Fischer, Nakarada, Falk, Hårleman and Oberg 2000
The UN Agenda for Peace Revisited - Or from the Agenda to UNMIK in Kosovo...
Dietrich Fischer 2000
Strengthening the UN - An ambitious agenda
Jonathan Power 2002
The U.S.' misuse of the United Nations
Richard Falk 2003
What future for the UN Charter system of war prevention?
Hazel Henderson 2003
TFF PressInfo 187
New opportunities for the UN
Richard Falk 2005
Reforming the United Nations: A gloval civil society perspective
• On why invading Iraq would lead to disaster
Jonathan Power 1999
Sanctions are the worst weapon of mass destruction
Hans von Sponeck 2001
Open Letter to the U.K. minister responsible for dealing with Iraq
Jan Oberg (2002)
The most common misunderstandings about Iraq
David Krieger & Richard Falk 2002
No war against Iraq
Hans von Sponeck 2002
TFF PressInfo 167
Iraq - Twelve years of sanctions: Justified punishment or illegal treatment?
David Krieger 2002
We can stop this war before it begins
Jan Oberg, 2003
Reasoning against an Iraqi catastrophe
Jan Oberg 2003
PressInfo 180
Losing all three wars on Iraq

Carpet dealer in Baghdad
• ... and on alternatives in the Iraq conflict
Brian Martin 2002
Ousting Saddam without using violence
Hans von Sponeck & Jan Oberg 2002
TFF PressInfo 171
A road to peace with Iraq without war
Dietrich Fischer & Johan Galtung 2002
The Iraq Conflict 2002 - A Transcend Perspective
Jonathan Power 2002
TFF PressInfo 161
How Iraq might defeat the mighty U.S.A.
David Krieger 2003
Ten lessons of the Iraq war
Jonathan Power 2005
After Iraq's elections, the U.S. and U.K. must leave and the UN take over
Richard Falk 2005
TFF PressInfo 230
Ending the war on Iraq
• On the likely end of the U.S. Empire
Jonathan Power 1997
American primacy is not a good thing
Jonathan Power 1999
America is in danger of alienating the world
Jonathan Power 2001
Clinton missed the largest opportunity of our age
Richard Falk 2002
Will the Empire be Fascist?
Francis A. Boyle 2002
The rogue elephant
Johan Galtung 2003
The fall of the Empire
David Krieger 2002
Policies rooted in arrogance are certain to fail
• On world order and the future of humankind
Mahdi Elmandjra 1990 + 2003
We have entered the era of the second war of civilisations
Jonathan Power 1997
The world income distribution is worsening, thanks to globalization and liberalization
Jonathan Power 1998
The expansion of NATO could lead us back to the Cold War
David Krieger 2001
Millennial message - Three truths: The future matters, nuclear weapons are evil and life is a miracle
Johan Galtung 2000
The Oslo Accords: from a flawed process to a flawed outcome. The Transcend perspective is an alternative
Kamran Mofid 2002
Global Capitalism in Crisis
Globalisation and Business for the Common Good: Theology and Economics working together
Jonathan Power 2002
There need be no 'Clash of civilizations'
Nur Yalman 2002
Terror and cultural diversity in times of adversity
Daisaku Ikeda 2003
Looking for Hope
Chaiwat Satha-Anand 2003
War on ignorance - on reforming Islam and its role in the world
Brian Urquhart 2003
World Order and Mr. Bush
Francis A. Boyle 2004
Destroying world order. U.S. imperialism in the Middle East before and after September 11
Daisaku Ikeda 2005
Toward a New Era of Dialogue: Humanism Explored
Kamran Mofid 2005
From Poverty and Terrorism to Justice and Peace Making: Globalisation for the Common Good
• On alternative, defensive civil and military security
Dietrich Fischer, Wilhelm Nolte and Jan Oberg 1989
Winning Peace. Strategies and Ethics for a Nuclear-Free World
Dietrich Fischer 2000
PressInfo 93
Blueprint for alternative defence
David Krieger 2001
TFF PressInfo 131
Seven steps to improving U.S. and global security
Riane Eisler 2005
TFF PressInfo 221
Where democracy, safety and democracy begin
Scilla Elworthy 2005
Hearts and Minds. Human security approaches to political violence
• On the psychology of peace
Robert Jay Lifton 1999
Evil, Self and Survival
Jan Oberg 1999
The world needs reconciliation centers
Riane Eisler 2000
Reclaiming our humanity: Partnership education
Evelin Lindner 2001
The lessons of humiliation
Christina Spännar, co-founder 2001
TFF PressInfo 138
On Spännar's doctoral dissertation about young people with roots in other cultures
Jonthan Power 2001
Will the lost children of the streets be the next Bin Ladens?
Evelin Lindner 2002
Humiliation or dignity: Regional conflicts in the global village
Robert Jay Lifton 2004
Conditions of Atrocity
Annette Schiffmann 2005
Purple Hearts - My Heart is Burning. About the wounded veterans from the war in Iraq
Evelin Lindner 2005
Mature differentiation as response to terrorism and humiliation - Refrain from the language of 'war' and 'evil'
• On peace research and its developments
Jan Oberg 1998
What is the purpose of peace research? - A debate
Jan Oberg 2001
Conflict mitigation - Ten years of lessons and challenges
Else Hammerich 2001
Working with conflicts in Zone One - The example of the "War on Terrorism"
Glenn D. Paige 2002
Nonkilling global political science
Johan Galtung 2005
Peace studies - A ten point primer
Annabel McGoldrick & Jake Lynch 2005
Peace journalism and Reporting the World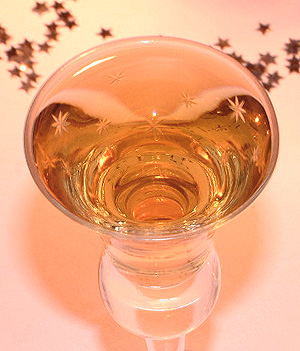 Cheers...