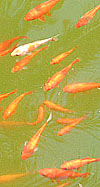 Welcome to my space at TFF. I am the director and co-founder of this think tank.
Below you will find my writings in English, Danish or Swedish since 2006.
More about me, my articles and videos since 2000 here.
Velkommen
Jeg er daglig leder og medstifter af TFF.
Her finder du mine tekster, interviews og videos siden begyndelsen af 2006. Læg også mærke til Kalejdoskop og Klummer i højrespalten. Dér er ofte nyere bidrag i dem end dem i denne spalte.
Mere om mig, mine artikler og videoer siden 2000 hér.

> Hvis du i arkivet støder på dokumenter, der er af ældre dato, skal Du ikke bruge deres meny, men gå tilbage til denne side og navigere videre vha venstre spalte.
My 2008 blog on
Peace and Collaborative
Development Network
More articles there!
2011


Jan Oberg, April 20, 2011
What should have been done in Libya in a pro-peace perspective? -
Part I - Prologue
Jan Öberg, 2:a april 2011
Libyen - motsägelser, dåraktiga antaganden och missriktad humanism (från 21:a mars)
Jan Oberg, March 21, 2011
Libya - contradictions, foolish assumptions and flawed humanism
Jan Øberg, 18. marts 2011
Libyen - krigsdagbog (Libya - A War Diary)
In Danish from the day when each and every Danish parliamentary party went to war together, without a single MP declaring dissent.
2010
Jan Oberg, June 3, 2010
Violence or non-violence on board Ship to Gaza?
What if just one person used violence or had the wrong motivation?
Jan Oberg, February 12, 2010
How was the largest ever on-line Security Jam?
Perhaps more technical than intellectual potentials to change the world towards peace
Jan Oberg, February 9, 2010
Stop Sweden's furtive accession to NATO!
Jan Oberg, February 7, 2010
Ikke til at bære - Enkefru Plums Støttefond i graven
Personlig kommentar til at Danmarks-historiens vigtigste fond af sin slags nu må lukke.
2009
Jan Oberg, December 19, 2009
Proposal to World Press Photo - Reconciliation and Peace Photography
Jan Øberg, Danmarks Radio,
"Apropos" - 11. juni 2009
Globalisering og fred
27 min især om den hemmelige samarbejdsaftale mellem FN og NATO i et videre perspektiv.
Jan Oberg, April 5, 2009
G20 and C5 - Connecting the dots?
Reality Show for Real Politicians? -
Part 1
Annette Schiffmann & Jan Oberg
War anniversaries: It is all going so well in Iraq and the Balkans - isn't it?
March 20 marks the 6th anniversary of the Iraq War and March 24 the 10th anniversary of the destruction of Yugoslavia...
Jan Oberg, 18. januar 2009
Ser DR verden uden for Danmark?
Åbent brev til DR's ledelse og valgte redaktioner om en lille analyse af dr.dk-hjemmesiden. Det står faktisk ganske skidt til - eller?
2008
Jan Oberg, December 17, 2008
The Richard Falk case, Israeli authoritarianism and Western media
Jan Oberg with Transcend Media Service, December 12, 2008
A 10 min. argument for nuclear abolition
About mega-terrorism, how the Ballistic Missile Defence really works and what is needed to get rid of nuclearism.
Stoppa smyganslutningen till NATO
Upprop i Svenska Dagbladet - 1:a december 2008
Över 60 svenska medborgare begär att en Medborgarkommission tillsätts och att Sverige nu får en debatt om förhållandet till Nato.
Initiativtagarna, däribland TFF:s Jan Öberg, har upprättat en hemsida just för detta här.
Al Burke & Jan Öberg
Svenska Dagbladet 19:e december 2008
Det behövs fredsmäklare som förstår försoning
Jan Oberg, October 22, 2008
Nobel Laureate Ahtisaari endorsed terrorism
Four reasons why he does not deserve Nobel's Peace Prize
Jan Oberg, October 10, 2008
Nobel Committee's choice is again a scandal.
Jan Øberg til Danmarks Radio
10. oktober 2008
Nobels Fredspris til Ahtisaari - en klokkeren skandale, igen.
Jan Oberg, October 2, 2008
Non-violence - the most viable and most ignored principle
Jan Oberg, September 29, 2008
'Bailout' - psycho-economic denial.
Or are we all doomed to domino down the drain?
Jan Oberg, September 27, 2008
Paul McCartney should not have gone to Israel....really?
Jan Oberg, September 10, 2008
September 11 seven years later and what we said at the time
Jan Oberg, September 4, 2008
So much peace knowledge, so little implementation
Thoughts at the new prestigious Encyclopaedia of Violence, Peace and Conflict
Jan Oberg, September 1, 2008
War in Georgia: It had to happen
Jan Öberg, Aftonbladet, 10:e augusti, 2008
Karadzic redan dömd - i medierna
Jan Oberg, July 19, 2008
Diary from Burundi # 6
Bridging cultural divides
Jan Oberg, July 7, 2008
Who benefits from global violence and war?
Review of Mark Pilisuk and Jennifer Achord Rountree's Who benefits from global violence and war? Uncovering a destructive system.
Jan Oberg, 8:e juni 2008
Det svenska insatsförsvaret
Jan Öberg, 29:e maj 2008
Svenska Televisionens bevakning av frågorna kring Sveriges försvar - ett brev som inte besvarades.
Arne Hansen radiointerview, 2. maj 2008
Samtale om FNL's voldsudbrud omkring Burundi's hovedstad - og om den fredsprocess, der trods alt går videre.
Ina Curic & Jan Oberg, April 29, 2008
Early warning - Burundi !
Listen to Burundi's cry now! If there ever were a case for civilian humanitarian intervention, this is it. And the time is now.
Jan Oberg, April 10, 2008
Israel denies visa to Richard Falk: Yet another Jewish fundamentalist clamp down on intellectual freedom
Arne Hansen, Frederikhavns Lokalradio 20. januar 2008
Samtale om Kosovo og andre aktuelle ting

Stefan de Vylder, Yusra Moshtat & Jan Öberg i Svenska Dagbladet
17:e januari 2008
Margot Wallström "glömde" kriget
2007
Poul Friis, DR - 21. december 2007
Fred i verden?
En samtale og ringe-ind program om freden, julefred og anden fred.
Jan Øberg, 22. november 2007
Den kommende tragedie i Kosovo - forfejlet konflikthåndtering. (Med resourcer til forståelse)
Det kan på ingen måde gå godt i regionen i de næste få måneder og du vil måske gerne kende nogle af årsagerne hertil. Fremtiden har brug for én ting fremfor noget andet; en anerkendelse af at det internationale samfund selv er medansvarlig for den frygtelige situation i Kosovo og Bosnien og at det dybest set har sat sig selv i politisk fængsel begge steder. En ny begyndelse baseret på en række åbne, ærlige lærdomme er en nødvendighed. Jeg frygter det ikke sker.
TFF November 22, 2007
Kosovo - failed international conflict-management.
Why we will soon see a new chapter in the tragedy called Kosovo and why it is not predominantly the fault of the local parties. Will the media do it differently this time?
With links to must-read resources.
Introductory video, October 27. 2007
TFF Video Channel on YouTube
CounterPunch, October 12, 2007
Al Gore's Peace Prize - a Grand Misjudgement
OneWorld - October 1, 2007
Mistranslating, misinterpreting and demonising Ahmadinejad
About MIMAC, the Military-Industrial-Media-Academic Complex and its role in promoting war and manufacture threats that don't exist.
31. juli 2007
Danmarks tilbagetrækning fra Irak - en ny udenrigspolitisk skandale
Video på 1 min
1. maj 2007
Kalejdoskop-artikler fra nu af
Efter klummerne i den nu nedlagte dato-avis fortsætter mine korte artikler hér. En af de første er "Undersøg Danmarks samarbejdspolitik med USA".
Öberg till Göteborgs Fria Tidning,
18:e februari 2007
Vågad militär pr-kampanj avslutad
"Idag har civil konflikthantering en löjligt låg budget. Det är orimligt med en sådan obalans i ett demokratiskt, liberalt samhälle. Avsätt medel till en pr-kampanj för civil konflikthantering."
ArneHansen.net - Dialog
Samtale om Burundis fredsbyggeri efter folkemordet
Lyt til hvorledes det lille fattige og ukendte land læmper en brav kamp for at komme videre - og råber forgæves om støtte hertil fra det internationale samfund.
ArneHansen.net - Dialog
Er Bushs "missilforsvar" i virkeligheden første skridt til militarisering af det ydre rum til "stjernekrig" for USA's globale interesser?
Lyt til en gennemgang af den gamle terrorbalance, USA's nye atomkrigsdoktrin og hvad vi dog skal stille op med militarismen...
2006
Jan Oberg, October 6, 2006
Does the European Union Promote Peace?
Analysis, Critique and Alternatives.
A new booklet by TFF's director. One of the very few systematic analyses of the often-stated claim that the EU is an actor for peace.
While it may not be completely false, the EU's peace capabilities leave very much to be desired. Intellectually and morally its proposed Constitution is a great step backwards compared with the 60 year old UN Charter. (Free download of PDF. Please make your honour payment here).
Dansk version.
Svensk sammanfattning.
Håkan Wiberg & Jan Oberg, September 22, 2006
Monenegro - A state is born
Gives a historical account and analyses the independence as a result of re-defining identities, re-writing history, of the international game with Milosevic, of strange voting rules and referendum criteria. It may go well for Montenegro, but there is no guarantee.
Jan Oberg, September 10, 2006
September 11 Five Years: 9 problems and 11 solutions - Part 1
It changed the world. But for the wrong reasons. The biggest problem is not 9/11 but 7/10: October 7 when the Bush administration started the "war on terror" in a mistaken or deliberate attempt to capitalize on that fateful day: 9/11. But their deficient and opportunistic interpretation of the event has created a world much more unstable than any time since 1945.
Part 2 - The 11 Solutions.
Among them: Scrap the war on terror!
Jan Øberg, Grønlandsk Kultur- og Samfundsforskning 2004-05
Balancér Igaliku-aftalen med fredspolitik
Det drejer sig om den grønlandsk-dansk-amerikanske aftale, der giver USA carte blanche til at anvende Thule-basen. Artiklen gennemgår hvad aftalen siger og ikke siger og placerer den inden for rammerne af den amerikanske strategi for atomkrigsførelse.
Derpå stiller Øberg 7 forslag til hvorledes Grønland fremover også kan bidrage til en fredeligere verden, nu man - formodentligt lidt uforvarende - er kommet til at medvirke til en mulig atomkrig.
Foredraget gav anledning til en del debat i Grønland og publiceres nu i Grønlands Universitets - Ilimatusarfiks - Årsbog på Forlaget Atuagkat.
Dansk DR 2 - 21. maj 2006
Ouafas Fredsmission
Det er i aften de begynder - 8 programmer på dansk DR 2 om konflikter, alternativ konfliktløsning og forsoning. Et enestående TV-initiativ, et pædagogisk tilbud om at forstå konflikter på en ganske anden måde - faktisk 8 stykker fredsjournalistik.
Sæt dig godt til rette og få både oplevelser og håb. Nu i aften 20.00 - 20.30. Mere her, dog er det forkert når det siges at serien begynder den 28. Den begynder i aften den 21. maj.
PS Alle 8 programmer genudsendes, check lige hvornår så du selv, dine venner og kolleger får chancen.
Jan Øberg, 23. marts, 2006
Dansk FN-diplomat roser og beskytter formodede krigsforbrydere
Jessen-Petersen, FN missionens leder i Kosovo, forhindrer - efter ordre fra højere magter - at vi nogensinde vil kunne få klarhed over hvem der stod bag forbrydelser mod serberne i Kroatien og i Kosovo. Hvis ærinde går han og FN hér?
PressInfo 235, 2:a april, 2006
Muhamad-karikatyrerne (3): Grandet och bjälken: Vi måste lära oss att se vår egen kulturblindhet
Den ena sidan av globaliseringens mynt visar naturligtvis hur vi ser på oss själva. Men den andra visar - oavsett om vi kan förstå det eller tycker om det - hur de andra ser på oss. I detta globaliseringens tidevarv går det inte för någon, stark eller svag, att ignorera denna andra sidan. Varje försök att med makt eller våld påtvinga andra våra egna värden och synpunkter som om de vore universella kommer att fungera som ett recept på global förstörelse, allas kamp emot alla. Vare sig mer eller mindre.
Artikeln avslutas med en lång rad "kanske kunde vi lära oss att..."
PressInfo 235, March 22, 2006
Muhammed-karikaturerne (3): Splinten og bjælken: Vi må lære at se vores egen kulturelle blindhed
Den ene side af globaliseringens mønt er naturligvis hvordan vi ser på os selv. Men den anden er - uanset om vi kan forstå eller synes om det - hvordan de andre ser på os. I denne globaliseringstid vil ingen, hverken stærk eller svag, slippe godt fra at ignorere denne anden side af mønten. Ethvert forsøg på med magt og vold at påtvinge andre vores egne værdier og synspunkter vil før eller siden forvandles til en opskrift på global ødelæggelse, alles kamp mod alle. Intet mindre.
Artiklen afsluttes med en lang række "måske kunne vi lære at..."
PressInfo 235, March 17, 2006
The Muhammad caricatures (3): The speck and the log. We must learn to see our own cultural blindness
One side of the coin is what we in the West think of ourselves. The other side is what they think of us. No one, strong or weak, can afford anymore to ignore the other side of the coin, the coin of globalisation. And forcing people to share our view of ourselves is a recipe for world destruction, no less. End with a series of "perhaps we could...", learn something important.
Jan Oberg, March 13, 2006
The real story: How Milosevic was much more evil than you ever knew
The media call him a butcher and compare him with Stalin, Mao and Hitler. That's right, but they don't give us the the broader picture. At his death I choose to tell you how I believe he alone caused all the troubles - and I have met him. The evil of Milosevic is grossly understated by Western politicians, diplomats and media. Indeed, I've found reasons to believe that he can be tied to the genocides in Rwanda and Burundi too.
I've been a witness. These are my findings. I can no longer keep silent.
Part 1 | Part 2 | Part 3
PressInfo 234, March 10, 2006
Western peace prevention continues in former Yugoslavia
If you believe that Western politics should serve as a model of decency, fairness and principled policies, consider the topical news concerning Kosovo's future status and new leader, Montenegro's referendum, Serbia, etc. The Western propaganda calls it mediation - believed by those who don't know what mediation is. It's sheer power politics as usual.
PressInfo 234, 21. marts, 2006
Vestens fredsforebyggelse fortsætter på Balkan
Hvis du har den opfattelse at vestlig politik bør tjene som model for anstændighed, fairness og principfast politik ude i verden, så kig lige på de aktuelle emner fra det tidligere Jugoslavien såsom Kosovos status, Montenegros folkeafstemning, krigsforbryderne, Kosovos nye statsminister etc. Vestlige medier kalder det mægling mens det er rå magtpolitik, der meget vel kan lede til nye problemer på Balkan. Men så vil det være serbernes skyld.
PressInfo 235, 16:e mars, 2006
Västvärldens fredsförhindrande politik fortsätter på Balkan
Om Du tror att västvärldens politik bör fungera som mönster för anständighet, rättvisa och ett principiellt politisk handlande, bör Du tänka över de aktuella nyheter från före detta Jugoslavien om Kosovos framtida status, dess nya statsminister, Montenegros folkomröstning, krigsförbrytere, etc. Västlig propaganda kallar det medling och de som inte ved vad medling är tror på det.
PressInfo 233, 11 februari, 2006
Mohamedkarikatyrerna (2): Det finns ju ett sammanhang !
Om ett större sammanhang rättas till, skulle Danmark - dess regering och folk - tvingas ställa frågan: Vad har vi gjort fel i så mångas ögon under de senaste 10-15 åren? Detta skulle öppna för någon sorts lärdom och långsiktig försoning med dem som uppfattas som fiender. Hittills har den danska regeringen och de danska massmedierna - jodå, det finns naturligtvis några undantag - hållit sig på den senare, sammanhangslösa vägen. Det bådar illa. Det kommer det att väcka ilska hos ännu fler av världens medborgare.
PressInfo 233, February 9, 2006
The Muhammad caricatures (2): But there is a context!
There is a context to the Muhammad caricatures. If that context is addressed, Denmark - its government and people - would have to ask: What have we done wrong in the eyes of so many during the past 10-15 years? That would open for some kind of learning and long-term reconciliation with the perceived enemies.
But if that context is ignored, Denmark will react only with self-pity, feeling misunderstood and sink deeper into its cultural insensitivity and institutionalized lack of self-criticism and empathy. This means more conflict in Denmark and more conflict between Denmark and the Muslim world.
PressInfo 233, 9. februar, 2006
Muhammed-karikaturerne (2): Men der er jo en større sammanhæng !
Hvis man tager denne større sammenhæng med i betragtningerne over det der sker i disse uger så må Danmark, regering og befolkning, udfordre sig selv og spørge: Hvad er det vi synes at have gjort så forkert i så manges øjne de sidste 10-15 år? En ærlig diskussion ville givetvis bidrage til at skabe ny kundskab og åbne døren for en mere forsonende, mindre kulturblind, måde at forholde sig til resten af verden på.
Men hvis man fortsætter med i politik og medier at stirre sig blind på disse tegninger og droppe den større sammenhængen så vil den danske reaktion forblive selvmedlidende. Og som "offer" kommer man at synke dybere ned i kulturel ufølsomhed.
PressInfo 232, 9. februari, 2006
Mohamedkarikatyrerna (1): Förtrycksfrihet
I dessa dagar fruktar jag att den västliga civilisation i snabbt ökande grad framstår som helt befriat från inlevelse och medkänsla, för öppen debatt och för den civilcourage som behövs för att be om ursäkt.
Det här rör sig inte om huruvida somliga ser för negativt på Danmark - det gör de säkert. Det helt centrala är att den aktuella danska politiken är huvudorsaken till att mlijoner har en så negativ bild av landet.
Det kan mycket väl tänkas att vi nu bevittnar början til en utveckling, som kommer att sluta i en katastrof för oss alla.
PressInfo 232, 8. februar, 2006
Muhammed-karikaturerne: Undertrykkelsesfrihed
I disse dage frygter jeg at den vestlige civilisation i stigende grad opfattes af andre som blottet for indlevelse og medfølelse, for egentlig åben debat og for den civilcourage der er brug for når man skal sige "Undskyld, vi skulle have håndteret det hér lidt anderledes."
Det hér drejer sig ikke om hvorvidt nogle mennesker dømmer Danmark som helhed for hårdt - og det gør de såmænd nok. Det helt centrale er at den aktuelle danske politik er hovedårsagen til at millioner har fået dette billede af Danmark og danskerne.
Det kan meget vel tænkes at vi nu er vidner til begyndelse af en udvikling, der efterhånden vil ende i en katastrofe for os alle.
PressInfo 232, February 7, 2006
The Muhammad caricatures (1): Freedom of suppression
These days I fear that Western culture increasingly comes across as lacking both empathy, self-critical debate and the courage to say, We are sorry! My native country is now a rogue state in the eyes of millions of fellow human beings. Whether or not this is a fair judgment of Denmark is not the issue. The issue is that Danish politics is a prime reason that those millions hold that image.
We could well be witnessing the beginning of a drift towards unparalleled catastrophe, writes TFF director Jan Oberg who is a Danish citizen.
Danmarks Radio, P1 Formiddag,
28. februar 2006
Løsninger på Muhammed-krisen
Fredsforsker Jan Øberg mener, at der er brug for forsonende initiativer og en vis tilbageholdenhed, hvis Danmark skal løse konflikten omkring Muhammed-tegningerne.
Jan Oberg, January 21, 2006
At the death of President Dr. Ibrahim Rugova in Kosovo
Jan Öberg, 10 januari ,2006
Om SVT:S Aktuellt Iran-bevakning
Fria medier ska givetvis inte skicka fredsbudskap eller arbeta för nedrustning. Men de ska inte heller bidra - medvetet eller på grund av icke-existerande analys - till att legitimera upprustning eller våldsanvändning som sanktioner och/eller krig. Aktuellts inslag gjorde indiskutabellt det.
TFF-ere deltager i Åbent Brev, Berlingske Tidende, 2. januar, 2006
Sandhedens time: Forlad Irak inden sommer
Åbent brev til statsminister Anders Fogh Rasmussen
Kære Anders Fogh Rasmussen. Danmark har nu en historisk mulighed: meld klart ud om tilbagetrækningen af de danske soldater i Irak. Samtidig bør du garantere, at Danmark ikke vil lade irakerne i stikken, men at vi vil bruge mindst tilsvarende ressourcer på civile bidrag til genopbygningen af det irakiske samfund under ledelse af FN.
Archive
Oberg's works
since 2000 -
predominantly
in English

Fra maj 2007 >
Nye Kalejdoskop-artikler
- en langsom blog...
klummer i
gratisavisen dato
2006 - april 2007

Columns in Danish
and Swedish dailies
Oberg Photography
Series from several countries and their people plus selected themes
Book in Danish about the Iraq war
Forudsigelig fiasko.
Konflikten med Irak
og Danmark som besættelsesmagt
Bogens grundtanker, indholdsfortegnelse
og hvordan du får fat på den.
Jan Oberg
October 6, 2006
Does the European Union Promote Peace?
Analysis, Critique and Alternatives.
A new booklet by TFF's director. One of the very few systematic analyses of the often-stated claim that the EU is an actor for peace.
While it may not be completely false, the EU's peace capabilities leave very much to be desired. Intellectually and morally its proposed Constitution is a great step backwards compared with the 60 year old UN Charter. (Free download of PDF. Please make your honour payment here).
Dansk version.
Svensk sammanfattning.
Danish book about the European Union
Fremmer EU freden?
Se bogens indhold og konklusioner og hvordan du downloader den.
Contribution to Danish
textbook about psychology
Freds- og konfliktpsykologi
"Introduktion til psykologi" - Danmarks største psykologibog; 2. udgave nu med et kapitel af Øberg om bl.a. vold, krig, menneskets natur, civilisationspsykologi, forsoning, fred, ikkevold, magt og kvinder som en særlig fredsressource.
1314 sider, 499 danske kroner.
Læs mere og bestil her.
Textbook materials in Danish
Det internationale samfund. USA & Europa i det globale system. En anden verden. Tanker om fremtiden for os alle. Danske undervisningsmaterialer
Et personligt præget undervisningsmateriale med brede perspektiver, lænker, diskussiontemaer og litteraturtips for lærere og elever, der vil se på verden, Europa og USA på en anden måde - og øve sig i at se ind i fremtiden. Svarer til cirka 75 A4-sider og opdelt i sektioner, så Du let finder rundt i det.
Contribution to Danish book about the concept of evil
Ondskab i det globale samfund
Bidrag til bogen "Ondskabens Psykologi" af Rolf Kuschel og Faezeh Zand. Mere om den her.
Jan Oberg has received the following awards
The Wooden Shoe Prize 2006 awarded by the Danish Peoples' Movement Against the EU
The "2005 Small Peace Prize" by the Swedish Peace Council
North-South Cultural
Communication Prize 2004
Castelnuovo Magra
Peace Prize 2003
Oberg is listed in Marquis Who's Who? and in the International Directory of Experts and Expertise. In 2006 he was among 250 individuals worldwide nominated for the World Medal of Freedom by the American Biographical Institute, as a follow-up to being included in ABI's The International Directory of Distinguished Leadership 2006. Oberg was also granted the 21st Century Award for Achievement by the International Biographical Centre in Cambridge, England.
Daisaku Ikeda, President of Soka Gakkai has honoured Jan Oberg with the following essay in the series" Life is Wonderful."
"Nu om Dage har vi Fredsforskning. For det meste i Sverrig - ikke mindst i Lund. Hvorfor bliver den Slags Mennesker aldrig spurgt, naar der er Tale om Krigsførelse? Fredsforskere udtaler sig ofte med stor Kløgt og Indsigt, og de er meget ofte uenige med de politiske Beslutninger.
Det er selvfølgelig derfor, de ikke bliver brugt som Raadgivere."
Jesper Klein
Skuespiller, i sin bog
Om Fred. Pga Karl von Clausewitz'
Vom Kriege
Lindhardt & Ringhof, 2003
See and order book by three TFF associates on how we get rid of nuclear weapons
Dietrich Fischer,
Wilhelm Nolte
& Jan Oberg

Winning Peace. Strategies and Ethics for a Nuclear Free World
Travelogue
India- in the footsteps of Gandhi
Ten articles in English and Swedish